Frewen feature in the Wealden Times magazine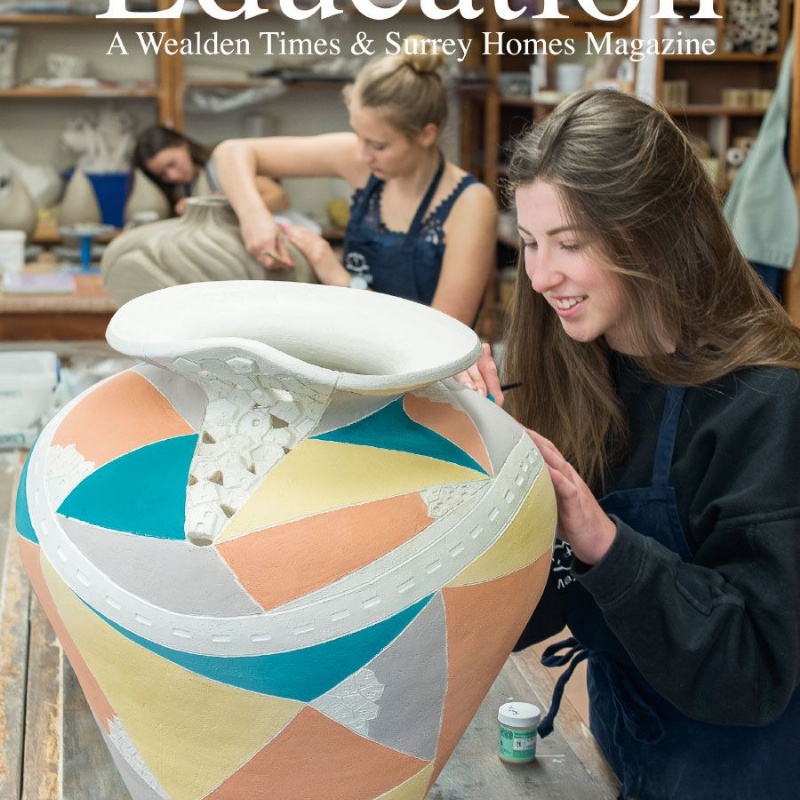 Frewen were delighted to feature in the news section of the Wealden Times education magazine in the June edition.
The Wealden Times reported that Frewen was at the forefront of using Assistive Technology with its students and that Microsoft's dyslexia-friendly software (including voice recognition and reader software) has helped Frewen students overcome barriers to reading and writing. The British Dyslexia Association has recently produced a series of information videos about how dyslexic students progress at school, and one video focussed on Frewen's use of this software.
Mr Nick Goodman, Frewen College Principal, said: "Some of our dyslexic and dyspraxic students find it a challenge to write longer pieces of text, and we are delighted that they now have the option to use the 'dictation' software in Word or Powerpoint which helps to overcome any problems of fine motor difficulties and poor spelling. From September, students will also be able to dictate into any text-based application such as web browsers." Mr Goodman continued: "A number of our dyslexic students find reading difficult and our new 'read-aloud' software is making a real difference to them as it not only reads text out loud but simultaneously highlights each word and that improves decoding, fluency and comprehension. We are seeing great results."
Head of English at Frewen, Neil Stanley, said: "We continue to use traditional methods, such as pens, alongside technology, and within a classroom you often find students using a variety of tools to record work. Students are able to choose the best method for them which will give the best results."
See the article here:https://www.yumpu.com/en/document/view/60324166/education-ed05-summer-2018/10